Make-up Studio bronzing lumiere powder Laat je gezicht stralen met de Bronzing Powder Lumière. Deze prachtige bronzer zorgt in No Time voor een...
Make-up Studio Hair & Eye Color 3g.   Deze make-up trend is overgewaaid uit de UK en is nu ook in Nederland helemaal hot! Express yourself en...
Make-up Studio natural silk perfection. Superfijne losse poeder. Trefwoorden: Make-up Studio - super fijn poeder - losse poeder
Make-up Studio Make-up Fixer 100 ml. Deze fixeerspray zorgt ervoor dat de make-up watervast en smudgeproof wordt. Gedurende de dag blijft je...
Alle nieuwe producten
Best verkochte producten
Pupa Multiplay Pencil. Kohl, eyeliner en oogschaduw: één potlood dat op drie verschillende manieren kan worden gebruikt. Dit multifunctionele Pupa...
Pupa Made to last definition eyes Er is geen beter product voor het creëren van de geometrische 'catwalk' ooglijnen dan de: Made to Last Definitie...
Pupa Made to last waterproof oogschaduw stick De nieuwe waterproof oogschaduw van pupa. Zeer eenvoudig aan te brengen dankzij de handige 'twist-up'...
Pupa Antitraccia foundation. Een ultra comfortabele, veegvaste foundation. De nieuwe generatie Pupa foundations die geen strepen achterlaat: een...
Handige spatel voor het hygienisch gebruik van make-up.Lengte 6 cm.
2 x Pupa Vamp! Extreme mascara Extra Black De Vamp mascara in de Extra Black uitvoering nu extra voordelig: nu 2 voor €29,- Wees er snel bij, want...
Pupa Diva's Lashes Mascara Extra Black 3 stuks voor € 25,- ( 1 x bestellen = 3 stuks, 2 x = 6 stuks etc.. ) Bestel nu, want de actie-voorraad is...
  Pupa Vamp mascaraDe Pupa Vamp mascara van Pupa Milano is dé mascara voor iedereen die van revolutionair volle wimpers houdt. Prachtig grenzeloos...
Pupa Vamp! Mascara Waterproof extra black Deze mascara is extreem water resistant en geeft een onberispelijk make-up resultaat de gehele...
Pupa BB Cream in verschillende variaties  De pupa BB cream is verkrijgbaar in verschillende versies. De normale versie voor de droge en normale...
Alle beste verkochte producten
Aanbiedingen
Make-up Studio Penselenset Pro 32 De meest complete penselenset die er bestaat met een selectie van maar liefst 32 make-up penselen in een prachtig...
Professionele inklapbare houten make-up stoel. Zittinghoogte verstelbaar in 65 cm of 75cm. Leverbaar in zwart. Voor verzending buiten Nederland,...
Make-up Studio Mirror Case "Medium" Medium make-up koffer met spiegel en verwisselbare lampen. De koffer heeft tevens 2 handige wielen en een...
Make-up Studio Mirror Case Small. Kleine make-upkoffer met spiegel en heldere LED-verlichting welke het daglicht benadert. Deze Make-upkoffer heeft...
Uitgebreide professionele penselenset, 19 penselen, in prachtige etui. Het etui bevat de volgende make-up kwasten en penselen: 01 poederpenseel 02...
Pupa Diva's Lashes Mascara Extra Black 12 stuks voor € 69,- Bestel nu, want de actie-voorraad is beperkt, op=op! Deze Pupa Diva's mascara heeft een...
Alle verkoopproducten
Make-up merken
Er zijn 787 producten.
Tyro Superior Anti-Age Night Cream 50ml Intensieve nachtcrème om meerdere tekenen van huidveroudering te bestrijden. De uiterst geavanceerde...
Dé & Pré Quick Peel 60 ml. Een snelle peeling voor elk huidtype, verrijkt met fijne amandelkorrel die de huid niet schaadt. Verfijnt en...
Annemarie Börlind reinigingsgel 150ml. COMBINATION SKIN CLEANSING GEL Een verhelderende reinigingsgel, werkt antibacterieel. Huidtype: -  Voor...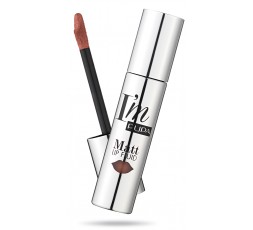 Pupa I'm Matt lip fluid - matte lipgloss Deze revolutionaire vloeibare lippenstift garandeert een perfecte dekking. De zachte formule geeft het...
I'm Pupa lippenstift De I'm Pupa lippenstift heeft een romige en lichte, ultra confortabele textuur met een ultra glanzende en hechtende filmlaag....
Make-up Studio Face Prep Illuminating Primer SPF 30 De Face Prep Illuminating Primer is een onmisbaar product; De Face Prep Illuminating Primer...
Pupa Eyebrow Plumping Gel - wenkbrauw-gel Nieuw in het Pupa assortiment is deze wenkbrauwgel. Hij geeft volume aan de wenkbrauw. Voor vollere en...
Make-Up Studio Paint GlossDankzij de fijne applicator snel en makkelijk aan te brengen.Volg met de applicator de buitenlijn van de lip en kleur...
PUPAwinkel cadeaubon van 15 euro Je wilt iemand PUPA kado doen, maar je weet niet wat je voor haar moet kiezen? Geen nood, geef een PUPAwinkel...
Make-up Studio roze Powderpuff met lint Poedervelour met lint voor het afpoederen van het gezicht of delen van het lichaam.
Make-up Studio Jewel Effects Betoverende glitterspiegeltjes voorzien van een laagje puur zilver. Als losse poeder prachtig aan te brengen. Met de...
Make-up Studio DD Body Miracle Cream 100mlDeze DD Body Miracle cream, helpt jou de zomer door! Dit fantastische product zorgt voor een mooi tintje...