Pupa Petalips: de Soft Matte Lipstick De Pupa Petalips Lippenstift heeft een onverwachte zachte matte textuur die het comfort van een balsem...
Pupa Vamp Mascara Sexy Lashes voor een sexy oogopslag De Sexy Lashes Mascara van Pupa geeft volume, lift en krult! De wimpers zien er buitengewoon...
Make-up Studio Giftbox Lip Prime & Protect - Lipprimer en Invisible Lippencil Met de Lips Protect & Prime Giftbox creëer je de perfecte...
Make-up Studio Giftbox Lipstick Duo 53+ XOXO Red In deze Giftbox vind je een prachtige alledaagse pinky nude kleur en een krachtige rood met blauwe...
Make-up Studio Eye Pencil Natural Liner + Mascara 4D False Lash Effect Extra Black Giftbox De 4D False wimper effect mascara samen met het natural...
Alle nieuwe producten
Best verkochte producten
Pupa Multiplay Pencil. Kohl, eyeliner en oogschaduw: één potlood dat op drie verschillende manieren kan worden gebruikt. Dit multifunctionele Pupa...
Pupa Made to last definition eyes Er is geen beter product voor het creëren van de geometrische 'catwalk' ooglijnen dan de: Made to Last Definitie...
Pupa Made to last waterproof oogschaduw stick De nieuwe waterproof oogschaduw van pupa. Zeer eenvoudig aan te brengen dankzij de handige 'twist-up'...
Pupa Antitraccia foundation. Een ultra comfortabele, veegvaste foundation. De nieuwe generatie Pupa foundations die geen strepen achterlaat: een...
Pupa Diva's Lashes Mascara Extra Black Pupa Diva's Lashes Mascara Extra Black 3 stuks voor € 25,- Bestel nu, want de actie-voorraad is beperkt,...
Handige spatel voor het hygienisch gebruik van make-up.Lengte 6 cm.
Pupa BB Cream in verschillende variaties  De pupa BB cream is verkrijgbaar in verschillende versies. De normale versie voor de droge en normale...
Tyro Speciale Dag- en Nachtcreme E 50ml. Een weldadige, voedende gezichtscrème voor gelaat, hals en decolleté. Rijk aan vitamine E, een...
Pupa True Eyebrow Pencil De hele dag perfect gevormde wenkbrauwen. Dit Pupa wenkbrauw potlood is zacht en eenvoudig te blenden met de natuurlijke...
Pupa Eyebrow Plumping Gel - wenkbrauw-gel Nieuw in het Pupa assortiment is deze wenkbrauwgel. Hij geeft volume aan de wenkbrauw. Voor vollere en...
Alle beste verkochte producten
Aanbiedingen
Make-up Studio Penselenset Pro 32 De meest complete penselenset die er bestaat met een selectie van maar liefst 32 make-up penselen in een prachtig...
Professionele inklapbare houten make-up stoel. Zittinghoogte verstelbaar in 65 cm of 75cm. Leverbaar in zwart. Voor verzending buiten Nederland,...
Make-up Studio Mirror Case "Medium" Medium make-up koffer met spiegel en verwisselbare lampen. De koffer heeft tevens 2 handige wielen en een...
Make-up Studio Mirror Case Small. Kleine make-upkoffer met spiegel en heldere LED-verlichting welke het daglicht benadert. Deze Make-upkoffer heeft...
Uitgebreide professionele penselenset, 19 penselen, in prachtige etui. Het etui bevat de volgende make-up kwasten en penselen: 01 poederpenseel 02...
Make-up Studio Make-Up Case London. Mooie robuuste aluminium koffer van Make-up Studio. Deze koffer bestaat uit drie compartimenten en een losse...
Alle verkoopproducten
Make-up merken
Er zijn 824 producten.
Tyro Night Eye Balm 15ml. Rijke balm voor de tere huid rond de ogen. Bevat zuivere bijenwas en natuurlijke oliën om de natuurlijke vochtbarrière...
Make-up Studio Blusher Lumiere 1,8 gr. De Blusher Lumière is een hardgebakken poeder die niet stuift. De poeder bevat micro glansdeeltjes, voor een...
Tyro Superior Anti-Age Night Cream 50ml Intensieve nachtcrème om meerdere tekenen van huidveroudering te bestrijden. De uiterst geavanceerde...
Pupa Fast Dry Drops 7ml Met de Pupa Fast Dry Drops is niet alleen je nagellak sneller droog, je nagellak blijft ook nog eens extra beschermt. Na...
Make up Studio Individual Lashes Black 60 stuks Deze individuele zwarte nepwimper plukjes in de maat large maken jouw ooglook helemaal af. Je...
Make-up Studio kapmantel - Lang model De kapmantel voor de visagist, met opdruk van Make-up Studio. Deze professionele kapmantel is van zeer...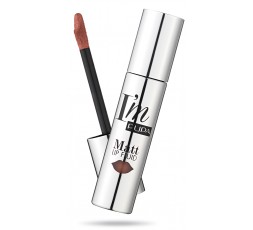 Pupa I'm Matt lip fluid - matte lipgloss Deze revolutionaire vloeibare lippenstift garandeert een perfecte dekking. De zachte formule geeft het...
Annemarie Börlind reinigingsgel 150ml. COMBINATION SKIN CLEANSING GEL Een verhelderende reinigingsgel, werkt antibacterieel. Huidtype: -  Voor...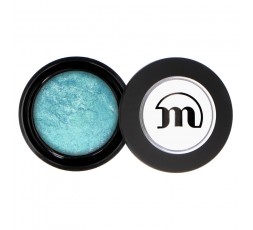 Make-up Studio eyeshadow lumiere. De Eyeshadow Lumière is een gebakken, hoog gepigmenteerde oogschaduwpoeder die zowel droog als nat aan te brengen...
Make-up Studio Durable Lip Fluid 2 x 3 ml. De meeste kleuren zijn niet meer verkrijgbaar, een goed alternatief van eveneens hoge kwaliteit vindt u...
PUPAwinkel cadeaubon van 15 euro Je wilt iemand PUPA kado doen, maar je weet niet wat je voor haar moet kiezen? Geen nood, geef een PUPAwinkel...
Pupa Vamp! Stylo Liner - Shiny Finish Een extra black eyeliner met een shiny effect in de vorm van een pen. De eyeliner is zeer eenvoudig op te...